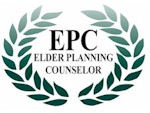 Ms. Sharon Reashore, LL.B., EPC
EPC Faculty Member
Halifax, NS
Sharon has focused her attention on helping seniors and their families for many years. In her private law practice she advised seniors on estate planning and tax matters, in addition to planning for the costs of nursing home care. She founded the Elderlaw section of the Canadian Bar Association – Nova Scotia branch and was a member of the National Executive of the Canadian Elderlaw section.
Sharon has served on many Boards. She was a member of the Board of Directors of Ocean View Manor, which is an accredited long term care facility in Eastern Passage, Nova Scotia , where she Chaired the Finance Committee. Currently she is on the Board of the Gerontology Association of Nova Scotia, among others.
Sharon has presented to a variety of audiences about the issues and rewards of caregiving. She always welcomes the opportunity to discuss the issues with policy makers, stakeholders in the health care community, allied professionals and caregivers.
This web site Copyright © 2013 Canadian Initiative for Elder Planning Studies Inc.