EPIC CONFERENCE | INTRODUCTION | ELDER FACTS | PROGRAM CURRICULUM
VERIFIED CE CREDITS | TUITION | FAQ'S | LIVE CLASS SCHEDULE | CODE OF ETHICS
DISTANCE LEARNING | GRADUATE COMMENTS | EPC MEMBERSHIP | MEET THE FACULTY MEMBERS | COMPLAINTS AND COMPLIANCE | MEMBER UPDATE | MEMBERSHIP RENEWAL | OUR PARTNERS | MEMBER LISTING | MEDIA | CONTACT US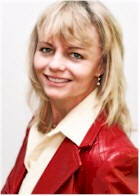 Ms. Sherri Galler B.A., CPP, EPC
Faculty Member
Toronto, ON

<![if !vml]>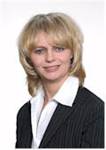 <![endif]>
Sherri Galler, BA, CPP, EPC, is a pioneer in the eldercare field and the founder and president of Estate Matters Inc. and Caring Matters. An author, advocate, educator and consultant, she counsels clients from across Canada on organizing and settling estates and accessing proper care for aging relatives.
Sherri is an active member of the Rotary Club, immediate Past President of the Rotary Club of Willowdale, and an Assistant District Governor.
Some of Ms Galler's accomplishments:
Co-Authored- Now What?? A Practical Guide to Dealing with Aging, Illness and Dying.

Bachelor of Arts - Majoring in Business, Minoring in Social Science – York University.

C.P.P. Designation, (Certified Professional Purchaser). The Purchasing Management Association of Canada.

Marketing Management Certificate, York University Executive Development Program.

Strategic Sales & Promotion Certificate, York University Executive Development Programme.

Business Administration Program, Seneca College of Applied Arts and Technology.

Dale Carnegie, Graduate Assistant Program.

Hospice – Palliative Care Certificate.

Interfaith Lay Visitors Training Program
EPIC CONFERENCE | INTRODUCTION | ELDER FACTS | PROGRAM CURRICULUM
VERIFIED CE CREDITS | TUITION | FAQ'S | LIVE CLASS SCHEDULE | CODE OF ETHICS
DISTANCE LEARNING | GRADUATE COMMENTS | EPC MEMBERSHIP | MEET THE FACULTY MEMBERS | COMPLAINTS AND COMPLIANCE | MEMBER UPDATE | MEMBERSHIP RENEWAL | OUR PARTNERS | MEMBER LISTING | MEDIA | CONTACT US 

"EPC designation, EPC, canadian elder benefits, Elder Planning Counselor, Distance Learning, Correspondence Course, CE Credits, CSA, Certified Senior Advisor, estate planning, end of life planning, senior social issues, elders, caregiving, caregiver, chronic illnesses, retirement benefits, government benefits, OAS, CPP, lifestyle, dementia, dymentia, alzheimer's, alzheimers, medicare, bereavement, snowbirds, funeral planning, end of life issues, designation program, training, certification class, correspondence course, online study, seniors, 50 plus, textbook, correspondence, CIEPS, Canadian Initiative for Elder Planning Studies, competitive edge, advisors, older people, elder marketing, old, boomers, marketing strength, education, elder studies, institute, insurance financial planning, health, long term care, gerontology, lifestyle, counselling, retirement, training for professionals"